We are currently looking for marshalls and shop staff for both our Alton and Bournemouth sites - please read our job description;

Post:                     Marshal

Hours:                  Arrive on site 07:30 and aim to finish by 18:30

Primary Task:      To supervise customers in the game/activity
                              areas, ensuring their safety at all times.

Secondary Task: 

Assisting with preparation and maintenance of equipment.
Greeting arriving customers.
Briefing teams for game scenarios.
Assisting with cleaning and stocking of site facilities.
Assisting with shop/kitchen duties when required.
Assisting clearing up at the end of the day.

Responsible to:    Duty Manager.

Qualifications & experience:                             


Excellent communication and interpersonal skills.
Car owner/driver desirable. 

Clear thinker. Good time-keeper. Flexible.


If you would like to apply for one of these jobs
please use our online applicaton form or download
the application form and send it to our office by post;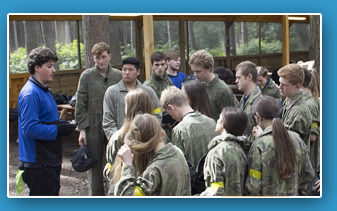 What we are looking for :
Interact well with their colleagues and
staff

Have self-motivation and a sense of fun

Can work using initiative and without a
high level of supervision 

Are of smart appearance 

Are committed to their work 

Has transport
In return, we work in a relaxed, friendly andprofessional environment, but always
remember that our clients come first.

Please note:
All applicants must be over the age of 16 and
supply proof that they are entitled to work in
the UK, such as a birth certificate, passport,
work visa, etc.

Also, applicants will need to provide Bank
account and National Insurance details to
receive payment. If possible, applicants should
have black trousers and must have suitable
footwear.